Enterprise class field service CRM software on the web and mobile
The easy way to customer retention
Minus the complexity
Free for 15 days. No credit card needed.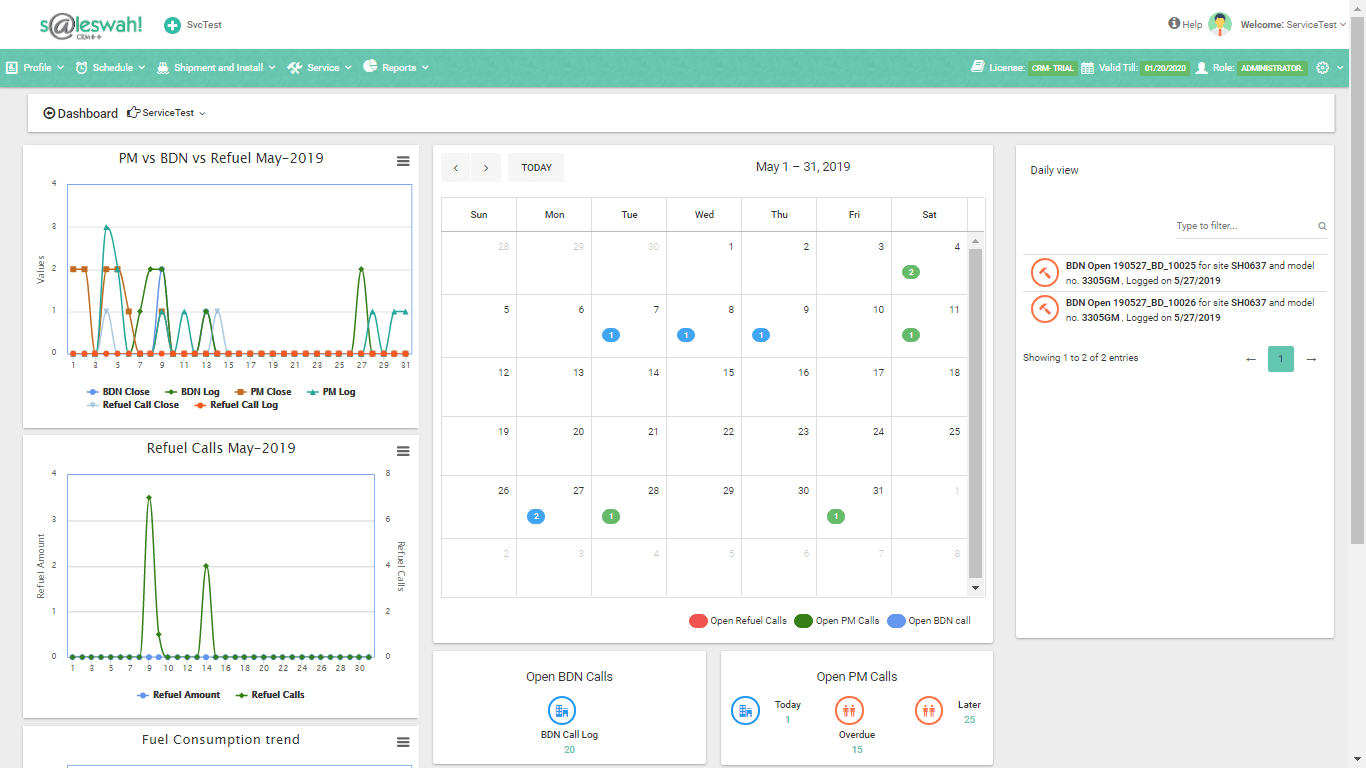 Totally customizable customer service software
Running a service operation takes careful planning, meticulous staffing, tracking KRAs and SLAs and yet make money. None of this is trivial- but why should it be more complex than it is?
Thoughtfully crafted and entirely customizable, Saleswah CRM makes it easy to set up and get going. Define your own products, customize warranty and AMC settings. Have custom and complex PM scheduling, checklists.
Manage teams, roles, hierarchies. Schedule visits. Get reminders for due and overdue tickets. Convert expiring warranties into AMC and expiring AMC into renewals.
Service CRM> All features
The most powerful, user-configurable field service CRM: features and work-flows
Configurable for maintenance of any asset class
No two service businesses are the same.
Asset classes, business processes, competitive pressures, warranty and contract terms.
Don't spend months configuring your CRM. Get ready in days to serve your customers.
Like water takes the shape of the container, Saleswah will shape itself around your business.
Free for 15 days. No credit card needed.
The four key benefits of Saleswah field service CRM software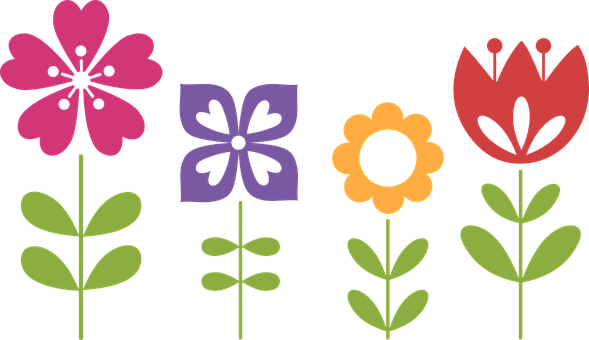 Grow into the most remarkable service operation
When you want your customer service to define you,
it's time to use Saleswah. Powerful, totally configurable yet simple, Saleswah has easy and intuitive workflows for the most common field service processes and scenarios.
No matter what products you service, you can create a service CRM for it.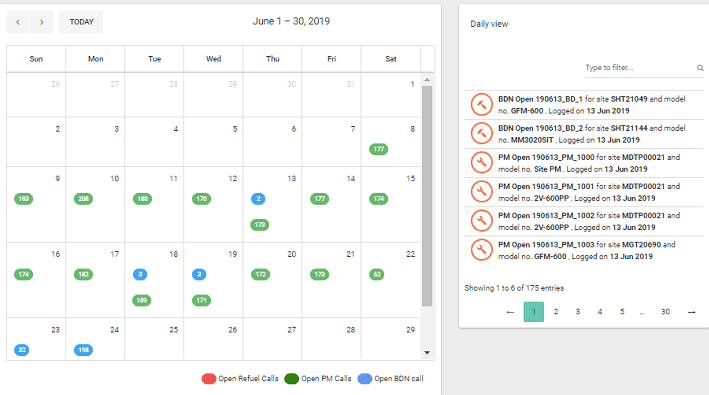 Scheduling service activities and tracking closure
Set reminders for repairs, scheduled maintenance and refueling tickets. Better, have Saleswah automatically show them on your calendar. So, you know what is pending, what you need to do today and what is the remainder of the week looking like.
Also get alerts for events like new tickets assigned or logged, overdue tickets and many more.
Free for 15 days. No credit card needed.
For complete peace of mind, when you must know
The service CRM not only runs on the same platform as the sales CRM but allows continuity of workflow from won deal to purchase order to shipment to delivery and installation.
It is comforting to know as a sales person that your customers are being serviced and your service operations are generating goodwill for your future sales.
Reports, dashboards, mobile apps, easy customization, alerts on email and browser notifications and more.