Simple, intuitive contact management
Enterprise class comprehensive easy Contact Management software
Keeping your business contacts in focus, manage their profiles, track your interactions and link to sales results
Free for 15 days. No credit card needed.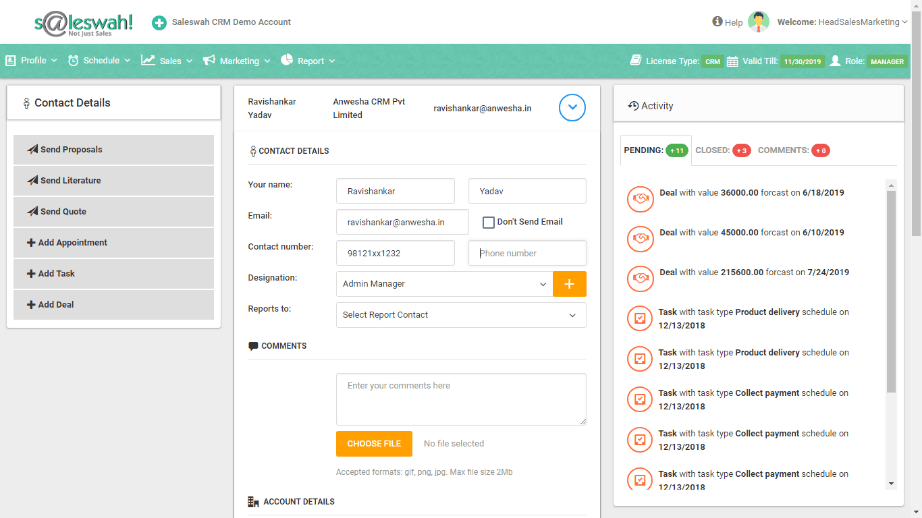 Easy contact management software to support enterprise selling
Saleswah makes it easy to actively manage your list of business contacts. While "Accounts" are the heart of a B2B CRM like Saleswah, the "Contacts" are almost as important.
A CRM needs to be a good "Contact Manager". Because contacts are those individuals, working in accounts, that you interact with and nurture relationships over time.
Contacts need to be influenced and persuaded to give business. Saleswah easy contact management software helps keep your contact list clean, tracks activities and links to business results.
Sales > Contact Management
Comprehensive yet simple contact management software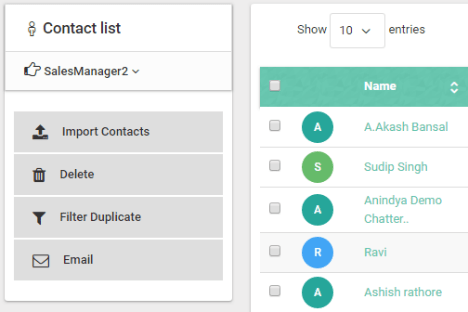 Contact management software- way beyond simple profile Management
Saleswah CRM is way beyond a simple contact profile management tool.
Saleswah CRM easy contact management software helps you maintain the contact profiles- name and contact details. Schedule appointments, tasks, send emails and receive and view responses.
And, if you link your Saleswah account with your Google account (or Microsoft), changes made in one will reflect in the other, saving you valuable time.
Import a list, deduplicate. Send mail, add to a list.
Free for 15 days. No credit card needed.
Tracking contact activities history
Saleswah easy contact management software grows with you. Send emails, proposals, quotes, literature directly from the contact details page.
See list of pending activities, commitments made. Set reminders.
See all that you have ever done for the contact and never miss another commitment again.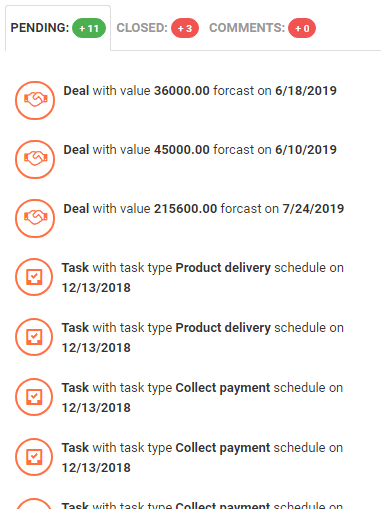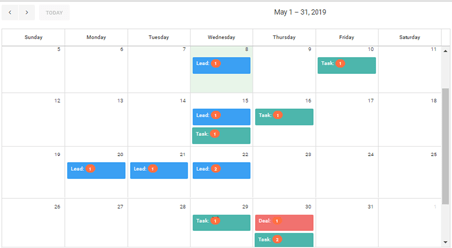 Scheduling appointments, tasks. Quotes and deals show up on the calendar as well
Saleswah CRM contact management software allows powerful scheduling, tracking and alerts.
Get it if you are challenged by multiple scheduling, priorities and activities. Get it if you want to be reminded of the events before they become overdue. This is a CRM that understands that sales is not only about tasks and appointments, but also being on top of leads, deals, quotes and proposals.
Free for 15 days. No credit card needed.