Managing sales opportunities, forecast and funnel
Comprehensive B2B sales Deal Management software
Prioritize the deals in your funnel, schedule follow-ups, identify deal stages, and forecast better
Free for 15 days. No credit card needed.
Sales CRM Deal Management software to support B2B sales
Stay on top of your sales process. Identify sales opportunities, qualify them, identify decision-makers, budget and urgency.
Watch the needle move as you engage with the decision-makers as Saleswah visual sales dashboard works its magic and classifies the deals as early-stage, prospects, warm or hot.
Send quotes, schedule tasks, and ensure effective follow-up of sales opportunities.
A Sales Deal Management software that helps prioritize and forecast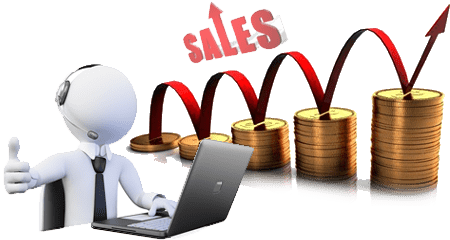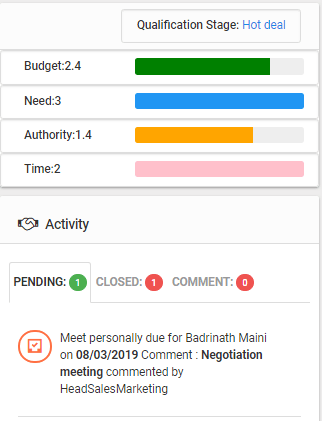 Sales Deal management software: helping you grow your funnel and convert better
Saleswah CRM deal management software helps track all your sales opportunities, grades them on a deal maturity score and ensures everyone prioritizes the deals the same way.
Saleswah uses its own algorithm to grade the deals based on the information you capture.
Free for 15 days. No credit card needed.
Deal management is helping you focus on the next step to close
We never stop till you close the deal.
Every activity you perform, be it sending a quote, closing a task, or convert a lead to a deal, we remind you of possible next steps for you to take. To close.
Because that's the name of the game of sales. Always be closing!
As a sales deal management software, Saleswah is only living up to its promise.
Free for 15 days. No credit card needed.
What next? We ask at every stage
Sales deal management in CRM: helping you to meet numbers
Saleswah helps you perform sales activities like sending quotes, invoices and proposals. So, your team will not duplicate the efforts involved in working with their customers and logging those activities as well.
Manage and track the entire sales cycle from early stage opportunity to close and monitor your team's activities, performance and forecast with confidence.
Capture a sales lead and nurture it to close, step by step.
As a sales manager, are you assailed by doubts? Do you often ask yourself:
Do I have enough funnel? Do I have a healthy funnel?
Is the forecast real? Am I going to meet it?
Are my people in control of the sales process, in the deals they are chasing?
Saleswah CRM online software helps answer those questions.
Saleswah, helps monitor processes and activities and reports on the state of your business health.
Manage the complete sales cycle:
Sales management in CRM starts early in the sales process. Pre-Sales and Marketing actions surfaced an "Opportunity" in Saleswah- an early stage deal. Start in-depth follow-up. Each opportunity goes through stages of qualification. As you perform those activities, Saleswah logs them, automatically. And, uniquely, it calculates the stage of the opportunity in the sales cycle so you have one more measure of the forecast reliability.
See list of open deals, quotes whose validity expires this month and list of leads yet to be qualified. Saleswah generates sales forecast report automatically.
Free for 15 days. No credit card needed.
Tight integration with Tasks, Appointments, and Quotes
Sales deal management is all about managing expectations, keeping commitments, nurturing relationships. Saleswah CRM captures these as Tasks to do, Appointments to keep, and sends Quotes and proposals to clients at various stages.
No 2 deals progress quite the same way- following the same trajectory or timeframe. The salesperson needs to take a call.
Our calendar logs everything. It logs pending deals by forecast date, quotes by the expiry date, and of course Tasks and appointments.
Free for 15 days. No credit card needed.