Maintenance and installation of your assets have never been easier
Installation and maintenance software- manage your asset health from day one
All types of assets: hardware, software, mechanical, electrical, industrial, white goods etc
Free for 15 days. No credit card needed.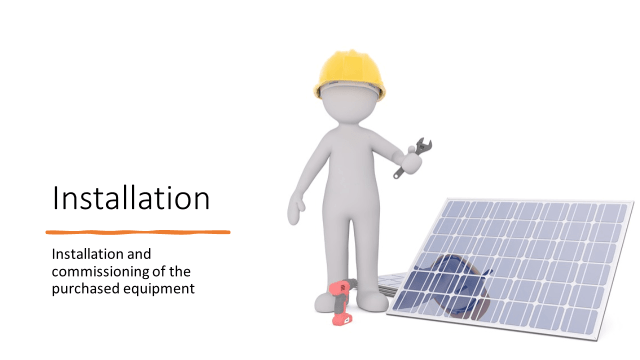 Saleswah service CRM: maintenance and installation software helps log, track and close repair tickets
Saleswah service CRM installation and maintenance software makes the task of maintenance and installation easy.
Anyone can log an installation ticket. The call center, your service team members, and even your customers- 24/7, wherever they are.
All can check ticket status- wherever they are. They know how long the ticket is pending, where the equipment is, the status of pre-installation checks and so on.
Managers can assign tickets to their team, check their location and availability in real-time.
The installation and maintenance software module sends push notifications through email, mobile app, and browser to your service team. Decide your own notifications.
Delivery of equipment can auto-trigger an alert for installation.
Create your customized installation and pre-installation checklists for the guidance of the field support team.
Get customer sign-off, digitally upon ticket closure.
Monitor all tickets on a calendar.
Powerful mobile app for the use of your technicians in the field.
Successful installation can trigger the start of the warranty period.
Closed tickets logged in the service history of the equipment.
Service CRM> Maintenance and installation software
Installation and maintenance of any type of equipment or software
Custom design your installation and maintenance forms
Every piece of equipment is different. So are the things you need to do while installing them or indeed during their pre-installation checks.
Create customized installation and maintenance checklists to capture field data for the installation of every type of equipment. All from your own admin; all without any coding.
So, if your team is going to install a diesel generator set, when they open the installation ticket on their mobile app, they will see a customized form that will prompt them to capture data relevant to the diesel generator.
Free for 15 days. No credit card needed.
The four key benefits of Saleswah CRM maintenance and installation software
All

field service

field service tracking

location tracking

Mobile CRM

service

spares