And, why Sales and Service CRM on the same platform make so much sense
This is a real story. On how a service location tracking map helped a customer do better resource planning.
Our customer runs an all-India sales and service network for machine components. And we help them run that using Saleswah CRM.
Till 2 years back, he had many service centers, all over India. Then they dwindled in numbers- as business took a hit. It's roaring back, thankfully and they are adding them back. With one difference.
Earlier it was gut-feel. Now he can use data. Here's what we did.
A brief background: how our location tracking mobile app works
Field service operations let their technicians use a location tracking mobile app. That is not new. Saleswah CRM mobile app has been using location tracking for the better part of the past decade. The Saleswah CRM location tracking mobile app has been used to help technicians navigate, comply with client requirements of proof of physical presence, and so on.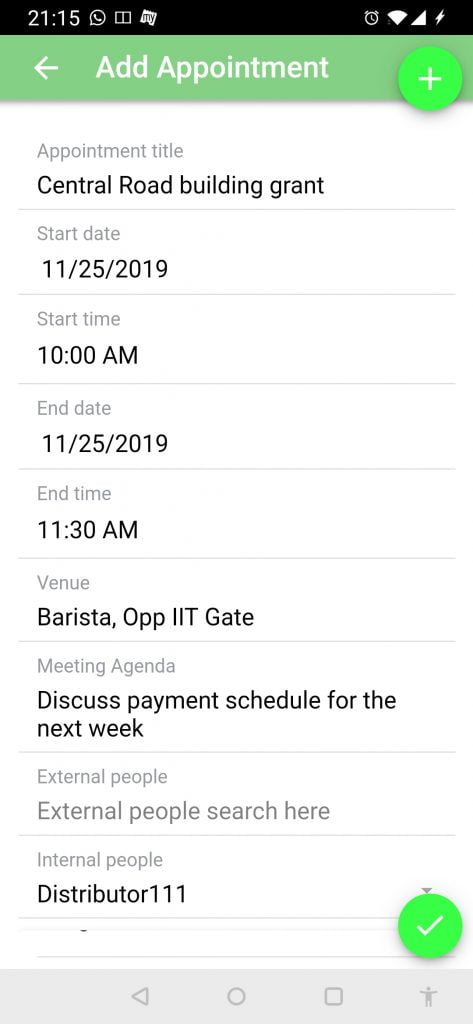 A year back, we introduced what was quite unique.
Grahak Setu: location tracking mobile app that lets your customer have control
We introduced Grahak Setu (Grahak- customer; Setu- bridge)- which was an app for the customers to log and track their repair requests (and do many other things, besides – read more, here). Grahak Setu works with a Saleswah CRM engine at the back.
This means that the user of Grahak Setu is a customer who needs service. And the users of Saleswah are companies and their employees who are providing post-sales service. The user of Grahak Setu does not know, about Saleswah.
Path-breaking innovations: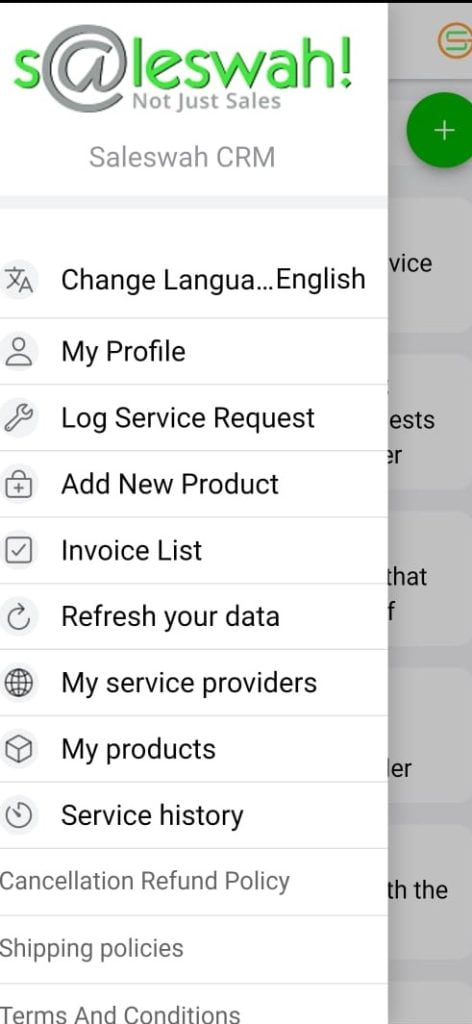 A simplied but secure mobile based registration and logging experience for the customers.
We allowed the customer to take control of his data- he could register, login, create his profile, add his equipment under his care to the "installed base".
While creating his profile, using the location tracking mobile app- we made it easier for him to create his profile by querying Google Maps using his GPS co-ordinates. And, when he shared his profile with the service provider (the relevant one using a Saleswah CRM account), he shared his location- GPS co-ordinates and postal address with the company as well.
This made it easy for the service provider company to

send technicians to his site to attend to complaints
ship equipment back to him after repairs- if the repair was done at the service centre.
Over the last many months, a tremendous amount of data has come into the system, rich customer data: his installed base of equipment, warranty vs out of warranty status of his installed base. And, we have now extremely authentic service location tracking map data.
Location tracking map
The customer ran a report with the "live cases"- the open tickets and the sites.
Downloaded the .csv file which had columns like Customer Account Name, Site name, GPS location, postal address, Ticket nos, aging, and so on. Pushed the data to Google Sheets and then onto Google Maps. This is what he found.
It is clear where the installed base clusters are. So, he has important pointers about where to locate his service centers. And, since in his business installed sites are a good proxy for sales as well, he can decide on where to re-double his sales efforts.
The above is just an example of the decision-making that is going on the basis of location data. Great data, simple querying but very rich analysis, and tremendous actionable insights.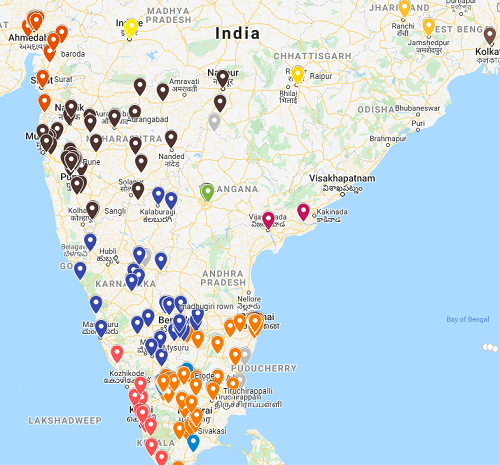 Sales and service on the same platform
This is another instance where having the Sales and Service CRM being part of the same tool is useful.