You are not always working on the CRM.
So, we introduced browser alerts to remind you of important upcoming activities. Like appointments. Tasks due today. Like Leads scheduled for follow up. Also, notify managers on missed deadlines.
Clicking on the notification pop-up will take you straight to the Task or appointment or lead in question. If you are logged in already. Or else, login.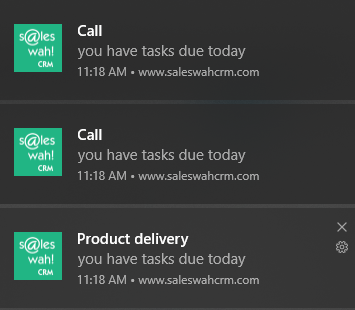 As you know, you can be assigned a Task in Saleswah by other users. And, you can have an appointment set up for you by others.
Earlier, without being notified, you could lose track and miss deadlines or important meetings.
Now, with notifications enabled in your browser and opted in in Saleswah CRM, you will no longer miss meetings or deadlines.
Opt-in to notifications today!
If you have suggestions on all the situations or events you want to be notified of, please add your comments below.