Saleswah CRM for Sales and Service Automation is not a new product. It has been around for a decade. For the first 3 quarters of the decade, it was a pure-play sales CRM aimed at B2B sales processes. Then onwards, it has added a very large post-sales service management functionality. We are able to configure it easily for one of three flavors: sales CRM, sales and service CRM, or service CRM.
The new SalesWah CRM for sales and service
At its heart, Saleswah is a web-based, comprehensive CRM for sales and service that allows sales, marketing, and customer support to share data and collaborate. The Saleswah of past focused on the sales process tracking and monitoring. The customer support side of Saleswah is a comprehensive field service management software as well as software for running a service (repair) center operation.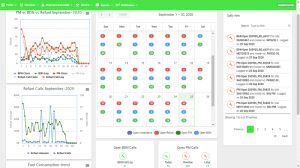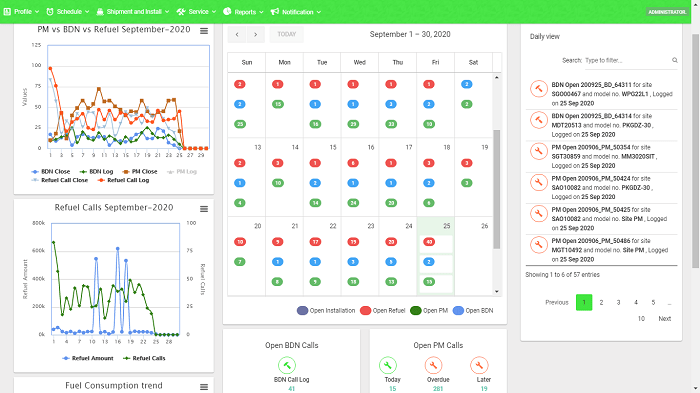 User-configurable CRM for sales and service management
Both the field service and service center software are totally user-configurable—no coding required. Both can handle any type or types of product, with a large geographical spread, hundreds of users, or a multiplicity of service centers.
And, Saleswah CRM for sales and service is where they are joined at the hip. By sharing the same database, service truly starts where sales hand over.
Saleswah CRM for sales and service has one of the most powerful mobile apps for field sales and servicepeople. Location tracking, photo upload from the field, and custom forms for data from the field.
Recent enhancements in Saleswah
Over the last 2 years, we have added significantly to the CRM for sales and service. Among the more important things we have done are:
Implement the entire flow from delivery to installation to warranty management, preventive maintenance, repairs, and progressing to annual maintenance contracts.
We implemented a "what next?" flow in sales, where after every activity closed (task, sending a quote, creating a deal, and so on), the salesman gets a prompt to select the next logical activity.
elaborate notifications and alerts—browser-based, app-based.
spares: indenting, usage tracking, and stock tracking.
And, we are mobile first and web first.
The significance of the changes
1. From a pure-play B2B sales and marketing automation product, we have now become a marketing, sales, and service CRM. Earlier, it was more of a profile, event logging, and process tracking tool. Saleswah does much more. It adds significant downstream processes that are post-sales but does it in a seamless manner.
2. It adds process triggers, significantly enhances the reporting capabilities, and adds some really useful dashboards.
So, it is not just an improved product—it is, in many ways, a different product.
The Simply C2 companion app to Saleswah.
The existing problems in customer service
As we have described elsewhere, call centers tend to be expensive to operate for the service provider (that is you). They also create a lot of problems for customers. Customers wait in a queue, face a language barrier in a country like India, and the process is not smooth.
After the logging of the complaint, the customers do not get updated and frequently need to call and talk to the service center.
How Simply C2 solves them
Simply C2 solves it. All service complaints can be logged from the app. The exact current status is updated in the app directly from the Saleswah backend. What's more, detailed itemized repair estimates can be "pushed" from Saleswah to the customer using Simply C2, and he can approve and pay for the repairs directly from the app.
The Simply C2 is a free service for your customers. Please log into your admin dashboard and enable access for them. Ask them to download the latest version of Simply C2 from the playstore.