Why Simply C2
Imagine you are a customer with a piece of faulty equipment. You are trying to reach a company phone number. Here are several things you, in all probability, do not know.
What is the phone number you have to reach
How to get thru the IVR menu options
Where is the warranty card?
If you have been in that situation (I know I have been), and you want a better way, read on. This is about a creative way to solve the same problem, using a mobile app called Simply C2.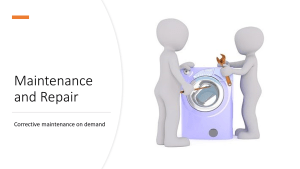 What is Simply C2?
Simply C2 is a mobile app meant for consumers to use with which they can connect to manufacturers like you. To log service complaints. And track service complaints. And receive itemized estimates, GST invoices, and even make payments online. More here.
So let us say, as a customer, you own a Microwave oven from Samsung, a TV from Sony, and a Washing Machine from Bosch. You can connect to each of these companies from the same profile in the same app. But of course, Samsung will only know that you own their Microwave oven. As Sony would only know about the TV.
Are you a manufacturer of equipment that requires after sales service?
Consider signing up for our inaugural offer and enable Simply C2 for your customers. Your customers will thank you. No more calling the call center. Go here to see what you get for the starting price of Rs 8000/- only for a year!
Like the Digilocker
Grahak Setu is like the Digilocker service – it stores your customers' information and which he may share with you when he needs to.
Of course, Digilocker services are provided by the Govt of India. We are not the GOI. We are only using the Digilocker to illustrate a point. Like Digilocker, we also use mobile authentication and then link all transactions and profile information to your mobile number.
Like Digilocker services can be used to get authenticated with and get serviced from many Government departments, a customer can use his profile to connect to many service providers.
Who is Grahak Setu for
This is meant for those customers who are fed up with call centers.
This is meant for customers who will appreciate a single place to keep all their equipment details.
This is meant for those, yes, like me, who misplace their warranty cards.
And, this is FREE!
Why you should promote Simply C2 to your customers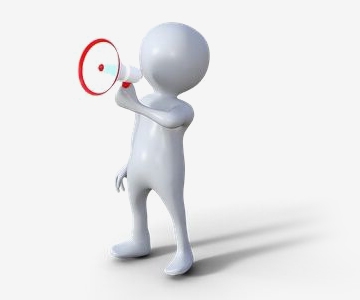 Features (as your customer sees it)
Keep list of equipment, under your care – household or office- in one place
Simply C2 mobile app helps you to safely keep details of your household equipment or those in your office in one place. Details of products of various types from many vendors can be stored.
So, next time your equipment needs repair, you can simply locate the equipment in the list inside your app, and send in a service request in a couple of clicks.
Track warranty and AMC coverage

When the customer logs a service ticket with the manufacturing company, it vets the serial number- either remotely or when the technician visits. He decides the warranty coverage and, updates in the system.
This process works even better when the service vendor/ product manufacturer is using the Saleswah CRM service management backend as the entire process is online, seamless, and leaves no scope for errors.
Ship products to service centers for repair

There are some products which can only be repaired in a service center, like laptops, mobile phones, cars, water ATMs, etc. Simply C2 connected to a provider who is using Saleswah CRM can facilitate shipment to the repair center and track the entire repair flow there as well.
Get item wise repair estimate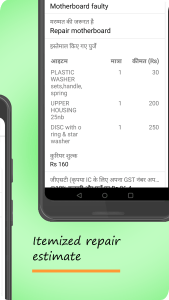 Service technicians using Saleswah can inspect the equipment under repair and immediately generate an itemized estimate for repairs needed. What is more, he can then push the quotation to the mobile of the customer's Simply C2 App. The customer can then pay online after approving the estimate.
When the customer pays online, the status of the ticket changes immediately to "Queued for repair" and the technician who was assigned the repair gets an alert. This saves a lot of time and effort on his part to have to check back with his accounts department.
Online payment and approval of repair estimate
The customer makes the payment from the mobile app using a highly secure payment gateway. He gets a confirmation in the app that the payment has been made. He also sees the status of the ticket has changed to "Queued for repair". He also knows who the technician is who is handling his equipment and he can exchange messages for clarifications with him.

Messaging between the customer and technician handling the repair is simple, direct, and fruitful. It does away with the need to have someone manage the phone lines.
Get intimation of repair done and shipped back
Once the repair is done, the technician hands it back to dispatch and the software prints out the GST invoice that accompany the shipment back to the customer- or simply hands it over to the customer and post the paid invoice in the app. The customer receives the repaired product back.
Why should you use the Saleswah CRM backend for service center management
As a manufacturer providing after-sales service, you can appreciate getting fast intimation from your clients for service-related issues. Which is what Simply C2 does. You will receive an email from the system every time there is a service request logged in your name.
Accurate information of customer location and vetted contact information in service leads
Every address and mobile number provided by the complainant is vetted carefully. So, you can be assured of genuine leads. Also, there is no time lag between the customer logging a complaint on our platform and this email reaching you.
Any email that comes to your inbox from a customer needs to be attended to. This is unfortunately a task requiring manual intervention. But it need not be so.
If you had a Saleswah CRM connected at the backend, the lead will get logged in the system and the customer will be sent an acknowledgment in the Simply C2 app within seconds.
Build up an installed base of equipment by site
Whether automatically – as in connected to Saleswah CRM- or manually, you will slowly build up an accurate database of equipment and the persons in charge and their location. If you did it in Saleswah, the process is automatic and over time, you can run cross-selling or upselling campaigns.
Provide the right level of support – warranty, AMC or paid
When you log service tickets and log them in the database, you will also start logging additional information like serial numbers, warranty expiry date, etc. This will help you estimate service requirements going forward and provide the right level of support as per requirements to the customer.
If you provide sales and provide support to other businesses, you can group these installations within the companies you support. And tag both the sites and contacts accordingly.
Manage spares part inventory and track usage
One massive advantage of using a service CRM like Saleswah is that you can create a spare parts list and tag each part with one or multiple pieces of equipment. Then, while repairing, you can also track the usage and send quotations and invoices for the parts used in the repair.
Saleswah keeps a track of all spares used and unused and also lets you manage the spares inventory.
You can assign managers with approval roles for spares usage.
Assign to technician
When a ticket is logged in Saleswah, the first thing we need to do is to find a technician who covers that area and assign it to him.
The technician will visit and help fix the problem. Of course, if you provide support only in your service centers, then your technician will let the customer know what the correct usage is-on phone or chat. If he is unable to fix the problem on the phone, he can have the customer bring the product over (or ship it) to the service center.
Generate repair estimate
Get paid online and ticket status changes
Once the technician inspects the equipment, he knows
Alerts and notifications
Your service team gets an alert at every change in status of the ticket- and so does the customer through the mobile app.
This ensures no surprise. Everyone knows the correct status and in case of urgency, you can always send a chat message.
Receive and ship equipment back to the customer.
Once the repair is done, a GST invoice is generated from the system and emailed to the customer – also pushed to the Grahak Setu app for him to download at any time.
Benefits of Simply C2 and Saleswah together to you
Call centers are expensive- smaller companies can't afford
Having a call center working for even 12 hours a day is a luxury only really large companies can afford. Simply C2 allows you to provide a 24/7 service call logging facility to your clients at zero cost. Even if you did not use the more advanced functionality of the Saleswah CRM, this single benefit is enough for most people to consider moving to Simply C2.
Create installed base for upselling and cross-selling
When you use Saleswah CRM service automation software at the backend, you will not only have an accurate installed base of equipment but will have rich transactions data- repairs made, maintenance done, spare parts used, and so on. This is very useful; for later on cross-selling and up-selling.
Get authenticated data for customers
Address verified by GPS
The first experience of the customer is extremely easy and takes less than a minute. Punch in your mobile number, get an OTP and you are in. Once in, you need to fill in your profile data; which includes the address – the address is prefilled by location data by using GPS coordinates. So, the customer does not have to do much.
But, you get very authentic data which later on will help your service technicians in locating the place the customer is in or your service center in shipping the repaired items back to.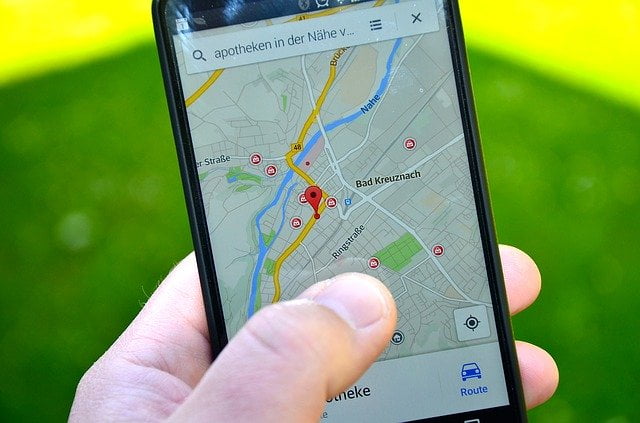 Customer authenticated installed base data
Since the customer is filling up the installed base data and later authenticated by your service team, this adds hugely to the accuracy of the installed base information.
Think. You currently need your customers to fill up a warranty card and mail it back. How many do, honestly? By letting your customers fill up their information by themselves, you will easily double your installed base data, at no cost.
Understand technician load and efficiency over time
Is there someone in your team who is carrying the load of the entire team? Is there someone, who needs a push? Can we find out which equipment needs a lot of repairs? Can we check if some technician's repairs need a lot of rework?
Understand equipment failure rate over time
We have seen that within six months of starting to use the CRM, you can start building a "service profile" based on data
Spares usage stats
Spares usage is one of the key functions of a service operation that needs tracking.
Right spares availability at the right time leads to effective repairs, faster call closures, and customer delight. Spares are also a large part of expenses of the service operations and thus, Saleswah CRM devotes a lot of effort to ensure
Inventory management of spare parts
Easy indenting and approval of parts.
Easy tagging spares with equipment so that technicians find it easy to use the right parts to repair the right equipment
Track usage of parts while repairing and make it easy to tally inventory.
All updates come thru the app.
Whenever your technician and the customer need to communicate, they can simply message each other -the technician using Saleswah and the customer using the Simply C2 app can still communicate through messaging. This is on top of all system-generated updates that are sent to the customer with the Simply C2 app.
Why customers love Simply C2
Reduce dependence on the call centre
Now customers do not need to wait for a call center agent to come online, nor worry about miscommunication. Logging service calls have never been easier.
Maintain all equipment data in one place, systematically
Simply C2 will eventually do away with the need to have paper records of your purchases, the warranty cards, and need to have reminders about when the AMC will be due.
Transparent itemized estimate and ease of payment
The technician in Saleswah creates an itemized repair estimate. The quote goes to the mobile app inbox where it is seen by the customer.
He approves and makes payment from the app itself using a secure payment gateway. On the other side, the Saleswah user immediately knows that the payment is realized as the app changes the ticket status, automatically and pushes it into the rep[air workflow.
GST invoices generated from the system- no need to chase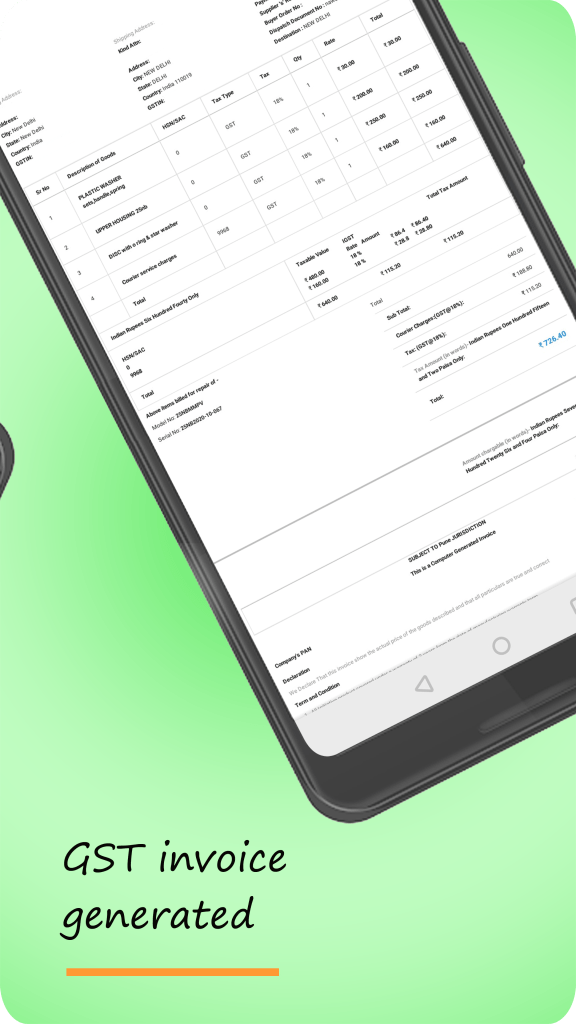 The customer does not need to chase up his invoice. For that matter, even you don't have to take any special efforts to create an invoice- the moment a ticket is closed, the Saleswah system generates a GST tax compliant invoice which is immediately made available in the Simply C2 app for download.
Security
You only see your own customer data
You get to see only the data of the customers that have signed up and agreed to share their data with you. You can also restrict the privilege of the customer – his ability to
2. You get to see your equipment – supplied by you- in his installed base. Other suppliers see their equipment. None of you get to see each others' equipment.
3. Secure payment gateway to ensure risk-free payments.
The other apps from our stable that are closely related
There are three mobile apps in the Playstore that are closely related to Grahak Setu; both were built by us.
Initiative Grahak Setu– this is a customized version of the Simply C2 App; for the exclusive use of Initiative Water, Pune: a pioneer in water treatment equipment like Manual Multiport Valve, Automatic Multiport Valve, Water ATM, Dosing Pumps etc.
Saleswah CRM – That's us; on the playstore. This app works for field sales and field support people- changing interface with the changing roles of the user: sales or service.
Urban Clap (Urban Company): how Grahak Setu is different
Why are we not trying to be another Urban Company?
For answers, you should simply look at the reviews of the app on the Playstore or on this Quora page. Just random viewing, no agenda, no filtering.
The comments highlight an issue with the model.
What did Urban Company set out to do
Urban Clap- now Urban Company– brought together all the neighborhood handymen- plumbers, electricians, hairdressers, and the like on one platform. They were trained in using the service provider app, given some coaching in upselling and cross-selling (my guess), probably personal grooming as well and that became a marketplace cum directory service. Urban Company would take a cut of all the transactions.
Urban Clap (the original name) rebranded itself as Urban Company in 2020 to focus on beauty, spa, grooming, repairs, cleaning, painting, fitness, and yoga.
The business model of Urban Company
Like Uber or Ola take a cut off cab drivers' earnings. Though you could argue this is more like Oyo model- like Oyo takes a certain part of your monthly "inventory", Urban Clap takes a part of your daily working hours- it gets you bookings.
This works for generic services. Like plumbing, electrician, even personal grooming (haircuts, etc). Well enough that they have grown fast and big and hardly anyone of us would have not used their services.
The services are not cheap. But, in an urban milieu, with double income families the norm, the relative security of letting someone in your home who has been vetted by a service- has worked in their favour.
Things that are problematic with the Urban Company model
Quality assurance on a grand scale- as the size of the operations increase, it has not been easy to find quality service- providers.
Also, when you repair products, access to genuine spares is required. So, you would find, in many cases, the Urban Company technician would throw up his hands and advise you to contact the manufacturer.
In a nutshell, when it involves repair of an expensive piece of equipment- be it a washing machine, TV, Fridge, Diesel Genset, Security System etc, you need to contact the manufacturer of the equipment.
That's is what Simply C2 helps you do.