Today we see many uses for GPS tracking mobile app around us. Location tracking applications are widely used in field service. GPS-enabled field service management software allows you to effectively track and direct your technicians. Saleswah Service CRM is a GPS tracking mobile app that helps streamline operations and improve efficiency.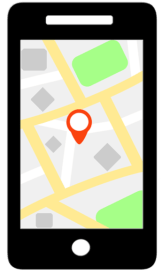 What is a location tracking application?
In field service, it is important to keep track of your service personnel who are out in the field attending to customers. This is done using a mobile app that depends on GPS coordinates and Google Maps.
A location tracking application is a functionality built into field sales or field service apps- to let the user and others in the organization know his whereabouts.
4 uses of phone location tracking app
Tracking movement of field people in field service
Helping navigation for field service poeple
Allocating work to nearby resource in field service
Accurately locating the customer location and area.
While there are other uses- most notably in the area of vehicle tracking and asset management, let's limit our scope here to field technician tracking using a GPS tracking mobile app.
How does a GPS tracking mobile app work?
A location tracking app is on your mobile phone using GPS navigation and Google maps to help you find your way, know where you are, and let others know your location.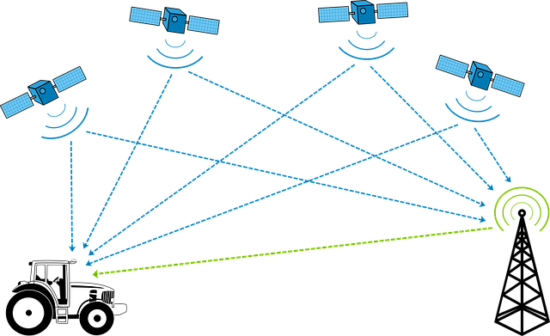 What is GPS?
GPS (Global Positioning Satellite) systems are basically using a global system of satellites in space to uniquely determine your position on earth accurately to a few meters. They constantly send signals so that we know where they are. All modern smartphones have hardware that listens to these signals coming in. After calculating the distance between four or more GPS satellites, the receiver can figure out where you are.
Latitudes and longitudes
We all know that in order to locate any place on earth, we use a system of horizontal (latitudes) and vertical lines that criss-cross the globe. The intersection of any of these vertical and horizontal lines gives the unique position of the place on earth. So, every person, every postal address, every object on earth can be given an address: which is defined by the number pair called latitude-longitude (or lat-long for short). When you move from one place to another, your lat-long constantly change.
Saleswah CRM for field service: the phone location tracking app
Field service management software systems integrated with GPS technology allow employees to track the location of technicians and also help the technicians in navigation while on the job. By tracking the location of technicians, GPS tracking mobile app helps field service companies optimize the use of technician time and improve the customer experience.
Tangible benefits of phone location tracking app
In addition to providing technicians with customer data and monitoring available equipment, on-site management software can help technicians move and work throughout the day. Field service software increases technician time with customers, reduces the number of technicians traveling between site and office, and speeds up delivery and billing times.
Location tracking application in the hands of the technician
Any technician who shows up at a customer's site will be carrying the GPS-enabled Saleswah CRM field service management app. Field technicians can access scheduled jobs from any mobile device, and GPS tracking mobile app provides accurate, real-time location data. With a phone location tracker app, field management software can both suggest nearby technicians and estimate the arrival time of a new technician, alerting the customer to any service delays.
Allocate job to nearby technician using the location tracking application
Location tracking applications can easily help locate the technician who is closest to the site of defective equipment. So, the task can be assigned to re-assigned to him.
This improves customer satisfaction by reducing the time it takes to complete a work order and prevents costly service delays. This achieves exceptional on-site service through workforce management, request tracking, and full visibility into the service delivery cycle.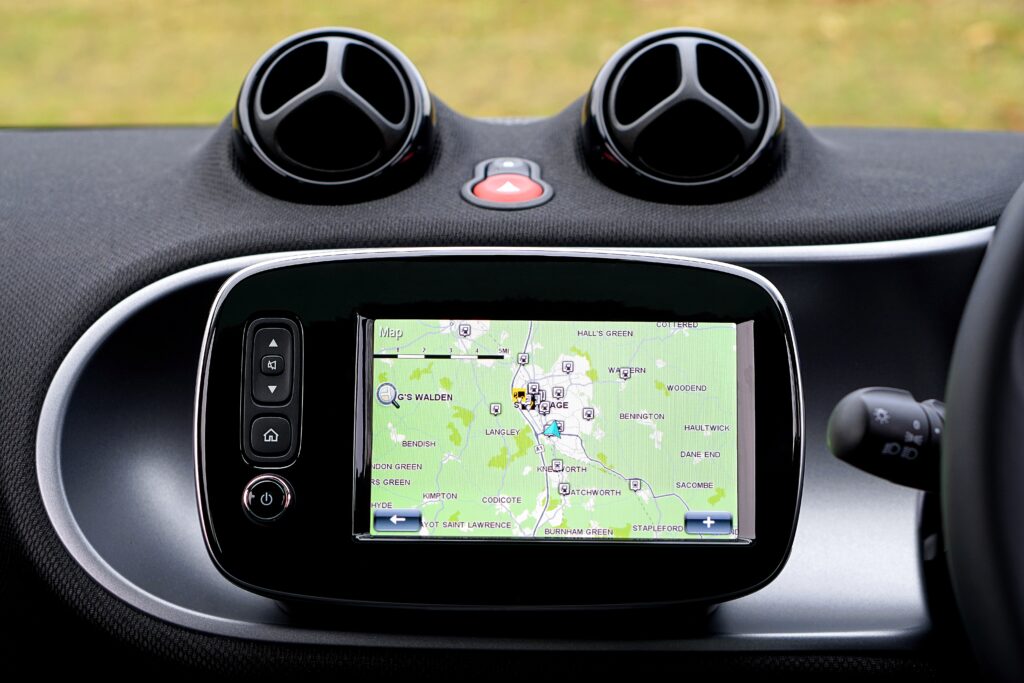 Helping technician navigation
With the help of the GPS tracking mobile app, the technicians can navigate to the site faster and resolve issues quicker leading to better customer satisfaction.
All sites located and stored in Saleswah database using lat-long
Saleswah CRM gives the option to tag each installation site with its GPS coordinates. This helps locate them faster and reduces dependence on postal addresses, especially for remote sites.
Streamlining clerical processes both in the field and in the home office enables technicians to deliver fast and helpful services with minimal delays and greater customer satisfaction. This not only eliminates friction from the technician's day, but also reduces costly truck trips, improves service efficiency, and increases first access, delivering double-digit improvements in customer satisfaction and profitability.
This allows companies to manage all data, scheduling, monitoring, updating, and scheduling in one place. Saleswah CRM tracks field inventory at selected locations and has modules for work order management, scheduling, tool tracking, and maintenance. Geolocation helps you quickly identify, plan, and track locations, and services.
Using location tracking application creatively: in customer self service
Your customers can use Grahak Setu to profile themselves. Their task is made easier by letting them use GPS and Google to fill in their postal address. This reduces errors in site location.
Please also see this post where a client creatively used GPS data to plan service centre locations.
A few other uses
Cloud-based field service software enables technicians and employees to intelligently plan and track moving parts, from end-to-end service teams to equipment and spare parts or "backbone inventory." The software automates processes, reduces multitasking, and gives technicians access to the vital information they need about service dates, service history, and ownership records.
With the field service app, team leaders can ensure that technicians are the right fit for the job that matches their skills, that the team is making the most of their time moving between jobs, and that each team member follows safety and corporate protocols.
When you connect customers with their field service technicians on the day of service and provide the ability to view and track technician locations on a map, you can get a return on investment from a streamlined communication workflow. Improve customer service while tracking all issues that occur in the field. Labor costs are reduced as fewer field personnel are required to perform the same amount of work. Performance improvements may result in fewer help desk calls. GPS-enabled field service management software makes it easy to define job entry and exit times, both mitigating the problem of technicians forgetting to record hours worked and preventing fraudulent time-stamped schedules from being passed to the system.
Saleswah CRM innovations in using GPS tracking mobile app
We can track employees in the field, automatically timestamp, and track company properties. Using this mobile app, your team members can view their schedules, communicate with other team members and dispatchers, and send messages.
No location spoofing allowed
We have ensured the location reported by the app is the actual location the phone is rather than being corrupted by some other location spoofing app.